Welcome to New Creations … Unisex Styling … Hair & Beauty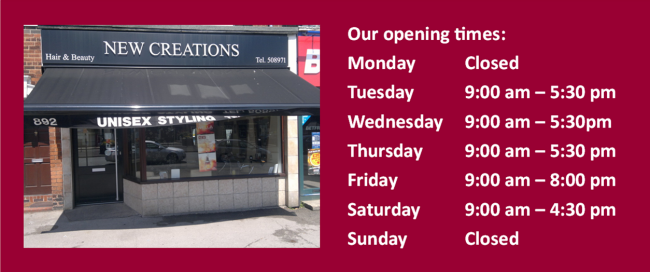 Where to find us…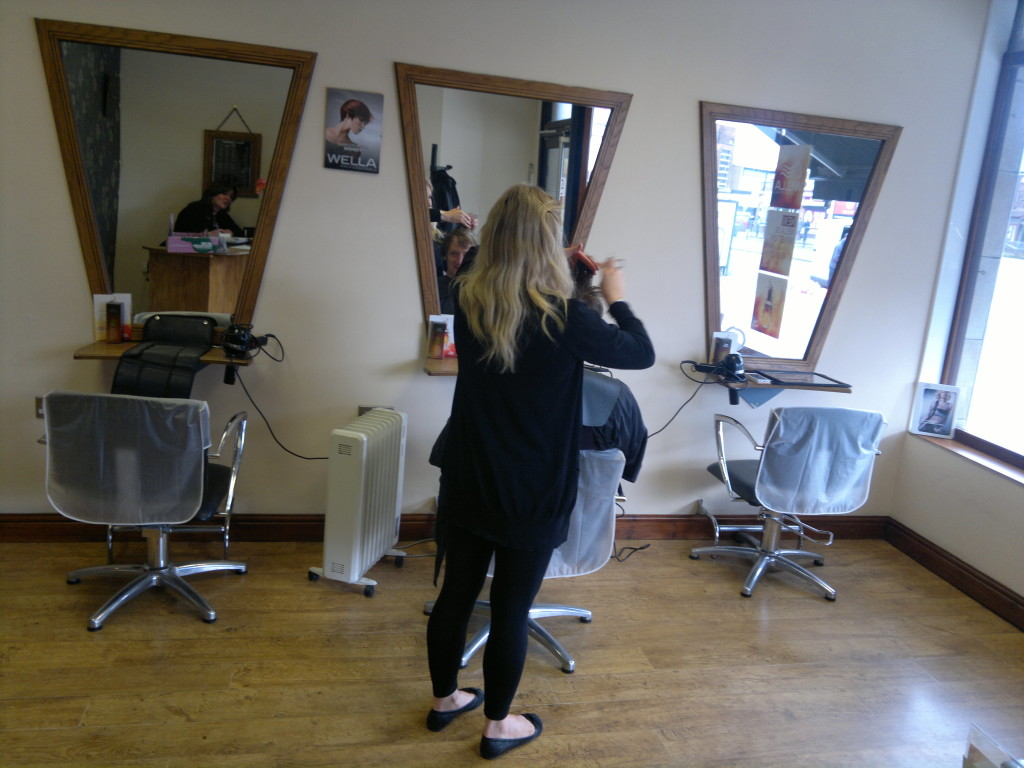 PLEASE LEAVE US A REVIEW HERE
We would really appreciate your feedback. Please share your experience here by submitting a review
.
Average rating:
4 reviews
May 15, 2018
Gents haircut
Both myself and my son recently had our haircut at New Creations and as expected, they did a very good job and were friendly too, which always helps! 🙂
May 15, 2018
fab hairdressers
Love it here, always work around me to make it easier to go to, wuldnt go anywere else. really good.
Sep 1, 2017
great hairdressers
I absolutely love it here.
They always do an amazing job on my hair and i wouldn't go elsewhere!
Sep 28, 2013
Great Salon
Had my hair cut today at New Creations, I found them by chance on the the internet. They couldn't have been more helpful and fitted me at short notice although they were obviously busy. Will visit again. Thank you 🙂